Thanks for Attending!

Stay tuned for news regarding a date for Homecoming 2016.
[large-button link="https://www.facebook.com/tcnjhomecoming/photos_stream"]Homecoming Facebook Page[/large-button]
Come Home! Saturday, October 24, 2015

Homecoming is just around the corner! No matter how far you've gone or how long it has been since you last stepped foot on campus, returning to TCNJ is definitely worth the trip. We look forward to seeing you, sporting your Blue and Gold pride!
Register Today
Registration is required for all alumni and guests* attending Homecoming 2015.
All pre-registered alumni will receive a free gift and be entered into a raffle to win an iPad mini!
Pre-registration will close on Thursday, October 22, 2015 at 8:00 am.
[large-button link="#"]Alumni Registration[/large-button]
*Current TCNJ students are not required to pre-register.
TCNJ takes on Montclair State University
Cheer on your Lions football team as they battle Montclair State University in Lions Stadium at 1 p.m.
[button link="#"]View Game Information[/button]
Activities for All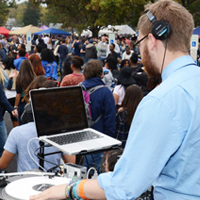 Music and Tailgating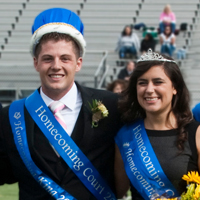 Homecoming Court and
Spirit Week Winners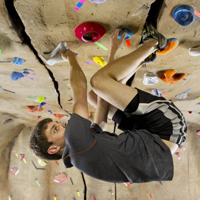 Rock Wall and Inflatables
Connect with alumni,
students, and friends.
[large-button link="#"]View Events Schedule[/large-button]
Tailgating is scheduled for 10 a.m. to 3 p.m. Load in/drop off will begin at 8:45 a.m.
[button link="#"]Read Full Guidelines[/button]
Questions?
Students can contact the Office of Engagement at 609.771.2466
Alumni can contact the Office of Alumni Affairs at alumni@tcnj.edu or 609.771.2598
*The Steering Committee, created in spring 2014, includes representatives from Alumni Affairs, the Alumni Association, Student Affairs,
Student Leaders, Student Government, Athletics, and Campus Police. The committee has been charged with evaluating and
enhancing the Homecoming experience so it will continue to be enjoyable and safe for all attending.